Including 3" square samples of all of our standard materials, this Swatch Set is a great way to experience the look and feel of the various product styles.
Includes 15 swatches
imprinting options demonstrated on each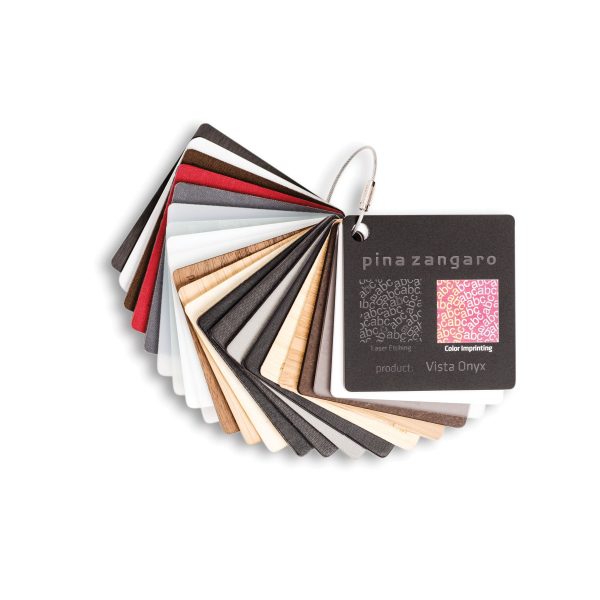 Swatch Set
Product: 99110
This item is currently out of stock.
Will be available on 12/4/2023.
How fast can I get this?
Orders placed Mon-Thu by 2:00PM PDT ship the same day. Delivery time will depend on your location and selected shipping method.
All of our products are made in the USA and are 100% quality-guaranteed.
With a huge inventory of ready-to-customize products, we ship fast — with free ground shipping on orders over $250!