Fully archival, scratch resistant and easy to keep clean, the Olema Presentation Box is a stylish and practical way to store or present art, marketing and documents. The black anodized aluminum lift-off lid box features finger notches on the sides to facilitate removal of the lid. Protect from abrasion and dust with a zippered black nylon Presentation Jacket (sold separately).
Made in the USA of recycled anodized aluminum.
Scratch resistant.
Archival construction will not damage prints.
Use with loose sheets, sleeves, or mounted and bound work.
Dimensions shown above price refer to exact inside dims.
Add metal stamping, laser etching or color imprinting of your logo for added impact.
Olema Box - Black / 8.5 x 11 / 1"
Product: 44332
Dimensions: 11.5 x 9 x 1
How fast can I get this?
Orders placed Mon-Thu by 2:00PM PDT ship the same day. Delivery time will depend on your location and selected shipping method. Allow additional processing time if your order includes imprinting.
Imprinting
Standard
Expedited
Color Imprinting
3 days
1 day
Laser Etching
3 days
1 day
Metal Stamping
10 days
5 days
* All times represent business days.
Compatible Accessories
Optimize your presentation with these compatible inserts and accessories.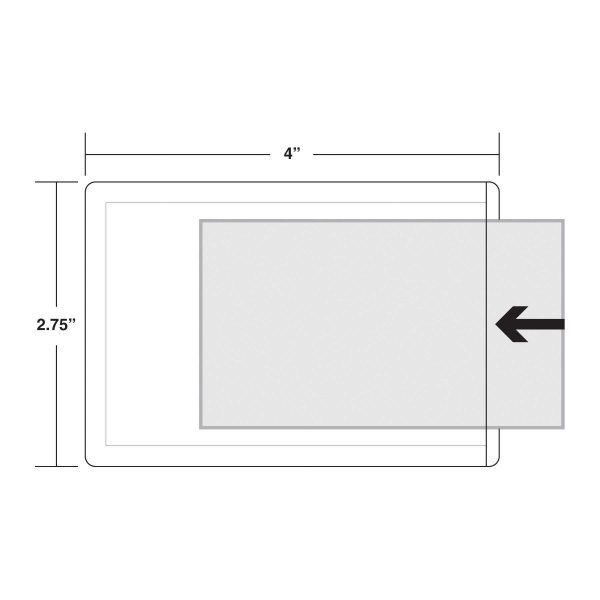 Business Card Pockets
All of our products are made in the USA and are 100% quality-guaranteed.
With a huge inventory of ready-to-customize products, we ship fast — with free ground shipping on orders over $250!