Made by Moab Paper of Lasal Photo Matte 235, this double-sided, smooth, bright white, heavy-weight (235 gsm) matte paper is pre-punched and scored so it can be printed then bound in any Screwpost Binder. The paper is water resistant, archival and uses standard hole configurations. Formats listed are nominal; actual dims are .75" wider (ex: 11x8.5 sheet measures 11x9.25").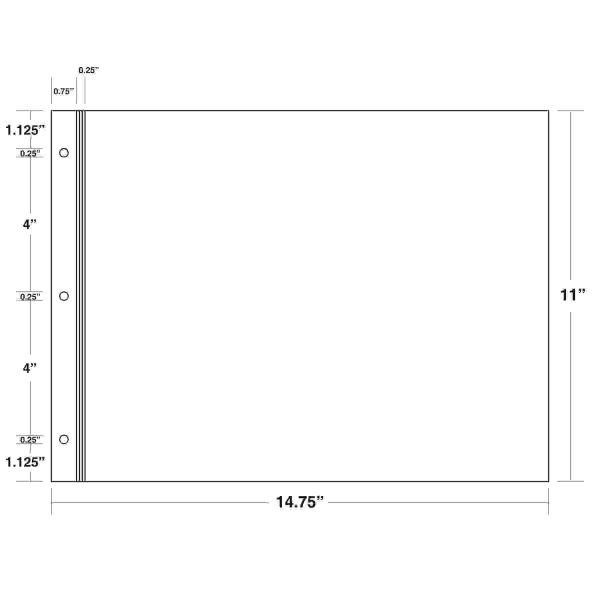 Scored Inkjet Paper — White / Landscape / 11 x 14
Product: 81874
Dimensions: 14.75 x 11
Includes: 25 sheets
All of our products are made in the USA and are 100% quality-guaranteed.
With a huge inventory of ready-to-customize products, we ship fast — with free ground shipping on orders over $250!