When a business card needs to be included with a portfolio, these adhesive-backed pockets provide the ideal solution.
Each pocket holds up to 10 standard size business cards
Made in the USA
Archival-grade polypropylene construction
Sold in packs of 5 in a protective metallic resealable bag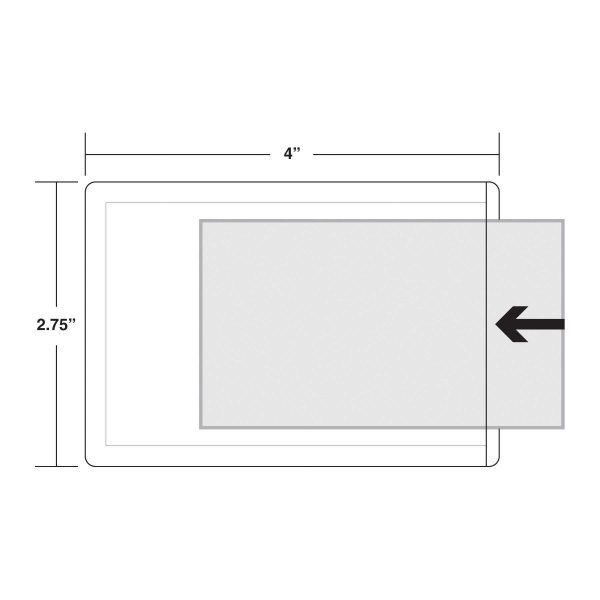 Business Card Pockets — Transparent
Product: 73802
Dimensions: 3.5 x 2 x 0.025
Capacity: 1 business card
Includes: 5 pockets
All of our products are made in the USA and are 100% quality-guaranteed.
With a huge inventory of ready-to-customize products, we ship fast — with free ground shipping on orders over $250!