What's the simplest way to bind work into a screwpost binder? The Adhesive Hinge Strip. Start by peeling back the release liner to expose the archival adhesive. Then adhere your artwork to the adhesive edge and place the sheet into your book. Strip bends easily so your pages lie flat. Made in USA.
Featuring standard hole configurations compatible with all standard book formats.
No branding or labeling on strip after liner is removed.
Ultra-clear, archival-grade, 3-mil polyester construction will not damage artwork.
Sold in packs of 10 in a protective metallic resealable bag.
Strip overall width = 1.375". Adhesive strip width = .5".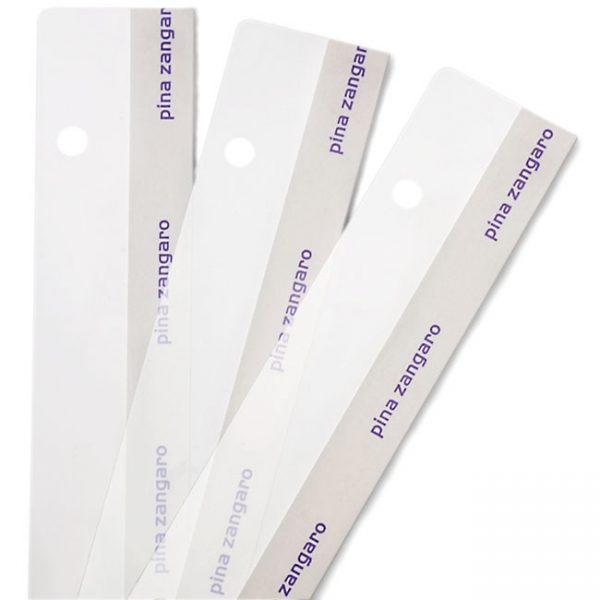 Adhesive Hinge Strips - 11"
Product: 71802
Includes: 10 strips
How fast can I get this?
Orders placed Mon-Thu by 2:00PM PDT ship the same day. Delivery time will depend on your location and selected shipping method.
All of our products are made in the USA and are 100% quality-guaranteed.
With a huge inventory of ready-to-customize products, we ship fast — with free ground shipping on orders over $250!