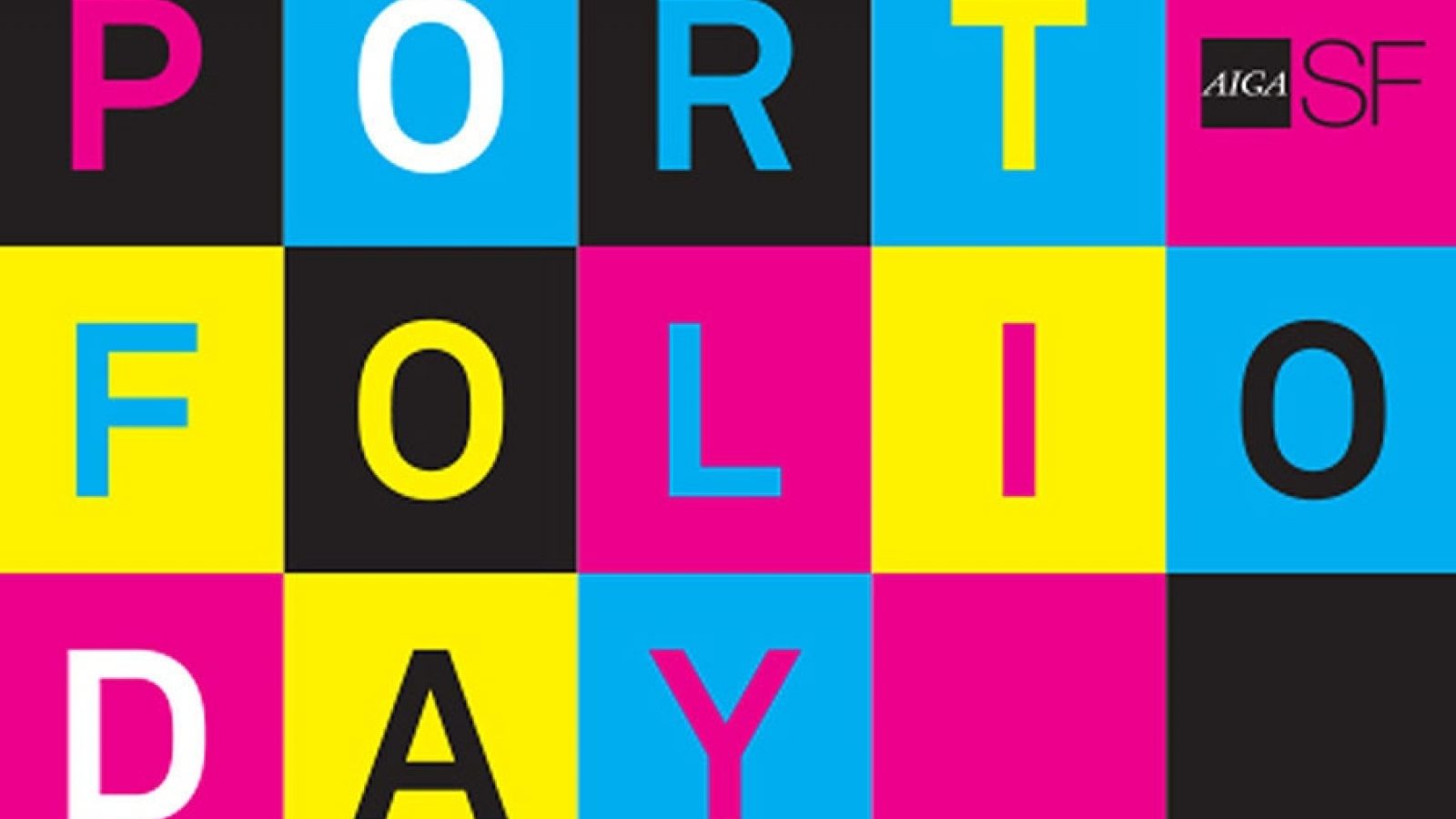 Want to upgrade your portfolio fast? Come to AIGA's 2018 Portfolio Day on April 14!
1/16/18
Whether you're in the early stages of putting your portfolio together or are further along, this is the perfect opportunity to speak to the experts about editing your work to select your strongest projects and receive input on your presentation skills.
Considered the most well-respected portfolio review on the West Coast, AIGA SF Portfolio Day provides valuable one-on-one feedback on portfolio work and career goals from top Bay Area designers.
This event is open to students, emerging designers, those who are returning to the profession, people changing career paths and anyone looking for guidance and feedback. Participants will sit in 3 (15 min) reviews throughout the day, and receive feedback from experts spanning a range of design disciplines. Keep in mind that reviews are geared towards communication designers, UX/UI, and product.
There are only 200 spaces available for this annual event, so get yours today!
Join AIGA SF today and save on admission for one of our biggest events of the year!
PREPARE You may bring your portfolio in book form, or load your images on a laptop or tablet and bring that with you. There will be WiFi available.
TICKET FEES COVER The cost of food, beverage (included) and expenses related to the venue.
SCHOLARSHIPS AVAILABLE Thanks to our sponsors we are now offering a limited amount of free tickets/scholarships to attend this event based on financial needs and social situations.