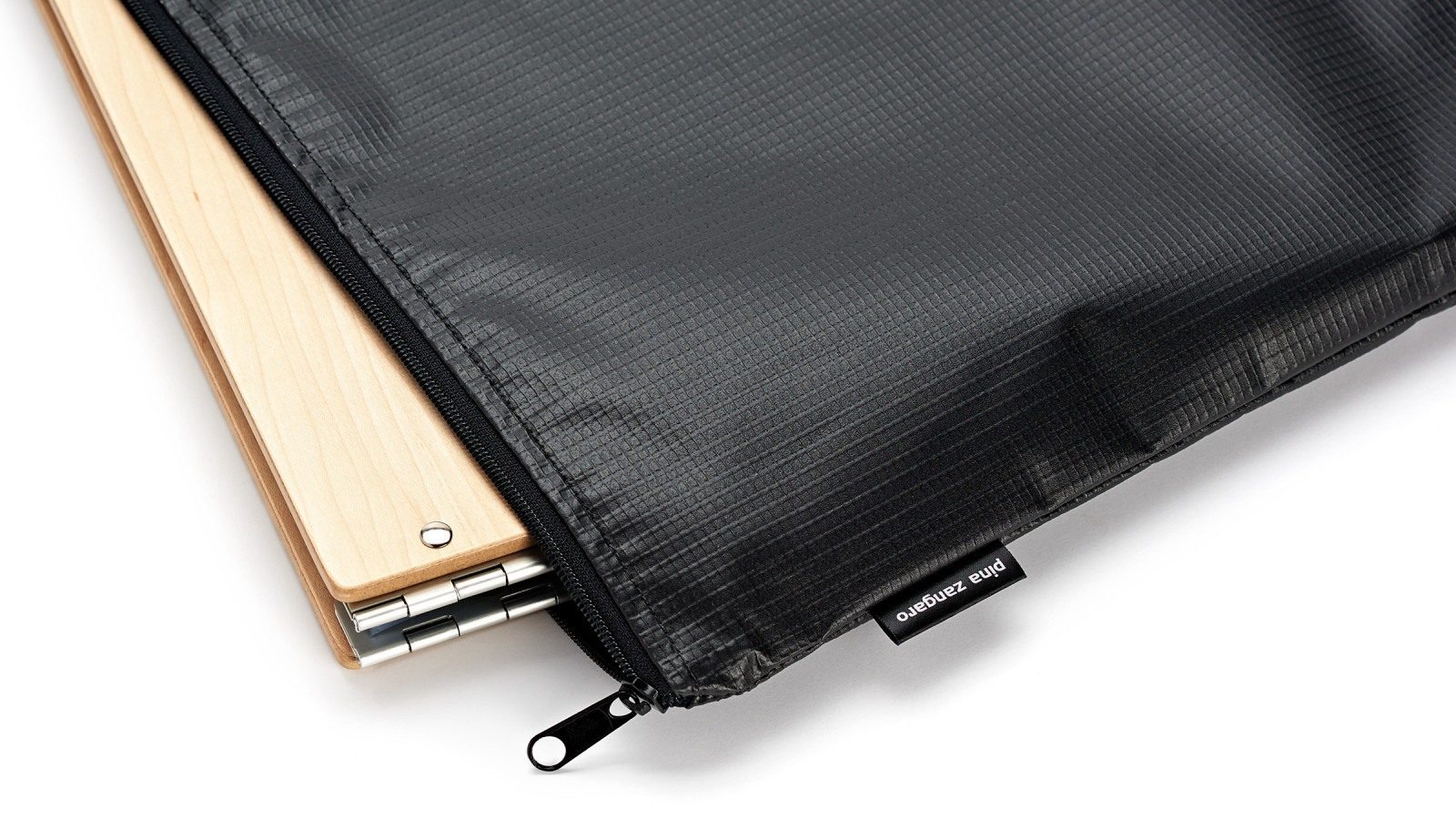 Packaging Your Art Portfolio
8/25/16
There are lots of ways to present printed artwork. Choose the one that best suits your style, your work, and your audience.
Books, Boxes, and Cases
Use a book portfolio for simple, safe presentation of your un-mounted prints. The sheet protectors of a book will keep your work clean and smudge-proof, and because everybody knows how to read a book from front to back, you can be pretty sure the viewer will look at your work in the order you want them to.
Use a box for a less structured portfolio of loose or mounted work. If you're presenting to a group rather than an individual, loose prints are going to be easier to show because they can be passed around. A box portfolio is also going to be cheaper to make and maintain because you won't need sheet protectors.
Use a case (a box with a handle and sometimes a shoulder strap) when your work is too large and/or heavy to work in a book or a box, or to transport a portfolio within. Large-format mounted sheets are best shown in cases, and they provide a great way to protect books and boxes in transport.
Off-the-Shelf Options
You can go to any art supply store and many specialized websites and find a plethora of presentation options. Just buy it, insert your work and you're done. Well, it's actually not that simple, but you get the idea. The tricky part is sorting through all the products available and finding ones that will work for you. To make the process simpler, think in advance about the relative importance of the following seven attributes, then ask for products that meet your specific requirements:
Cost / Quality (The two go hand-in-hand.)
Style (What message you want to communicate with the product?)
Format (What size are your prints?)
Capacity (How many prints do you want to include?)
Scalability (Do you need to enlarge/reduce the portfolio depending on the project?)
Environmental sustainability (Does the product damage the environment?)
Modularity (A system of products, or just a single piece?)
Because every manufacturer of presentation products seems to use different language to describe their products, beware of direct comparisons across brands. Take your time and research all the products that meet your requirements. Ideally, go to a store that sells the portfolio you want and ask to see and touch it before purchasing. Bring a couple of samples of your work and see how they look in the product. Your choice of a portfolio is as important as your choice of jacket or shoes on the day you go in to present your work – it needs to look great. Don't make this decision without careful consideration.
DIY Portfolios
If an off-the-shelf portfolio doesn't meet your needs, you might consider making your own. The principal advantage of this approach is that you will end up with a presentation unlike any one else's. The disadvantage is that it will almost certainly cost you more time, and money if your time has any value, than an off-the-shelf solution. We have seen many wonderful examples of one-off portfolios made by artists of all disciplines, and many of them are very impressive.
One very important thing to remember if you're considering making your own portfolio is that there is a risk that if your book, box or case is too developed, too intricate, too fussy or too expensive looking, the viewer will likely be more interested in the packaging than the contents. A perfect portfolio showcases the work inside, not the exterior materials and construction. Having a portfolio unlike anyone else's is a great goal, just be sure to not achieve that goal at too great a financial or time cost, or by creating something that prevents viewers from seeing your work.