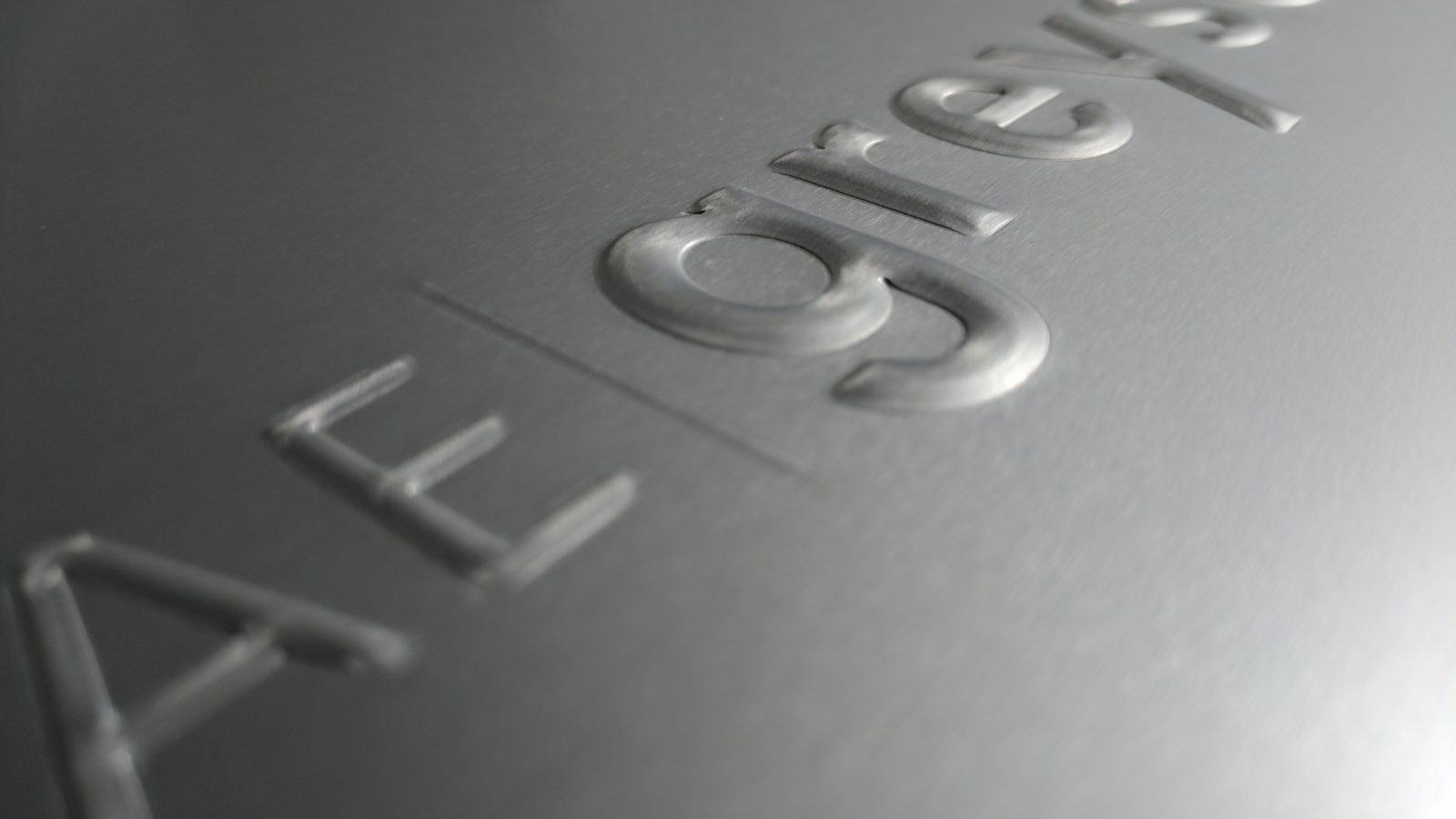 Make it Awesome with Metal Stamping
12/6/22
One really impressive technique for adding an identity to an aluminum binder or box is to emboss it with your logo or name. We've developed a technique for doing this that involves a two-part male/female die-set and one very big hydraulic press. The resulting imprint is obviously permanent.
Ideal art for this technique is bold and simple; fine lines and high-density art won't work and are more appropriate for laser-etching or color imprinting.
If you're wondering if your logo or name would look good embossed in aluminum, give us a call so we can talk it though with you.