With a contemporary design, this traditional presentation tool takes on new meaning. The Open-Top Sleeve is an ideal way to present up to 25 sheets of text-weight 8.5x11 sheets.
Available in four colors: kraft brown, black, natural white and dark gray
Made in USA of 30% post-consumer recycled 100-lb cover-weight paper
Available in 3-pack and 25-pack configurations
Contact us for bulk pricing
Artwork 25 Square inches or less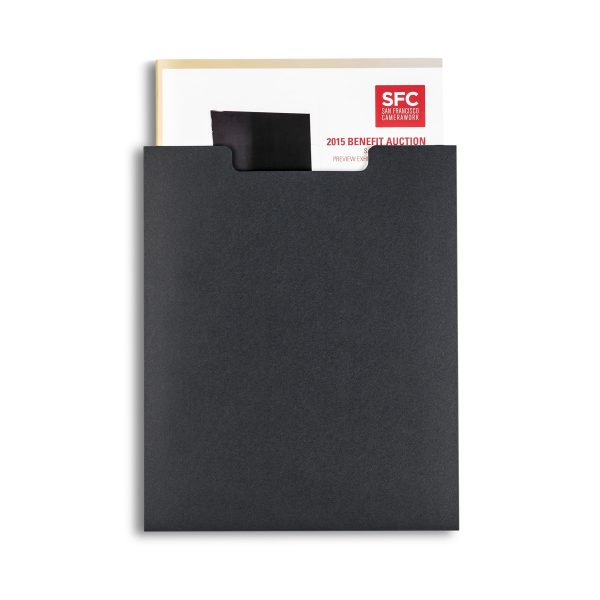 Open-Top Sleeves — 3-Pack / Black / 8.5 x 11
Product: 20033
Capacity: 25 Sheets Per Sleeve
How fast can I get this?
Orders placed Mon-Fri by 12:00PM PDT ship the same day. Delivery time will depend on your location and selected shipping method. Allow additional processing time if your order includes imprinting.
Imprinting
Standard
Expedited
Laser Etching
3 days
1 day
* All times represent business days.
All of our products are made in the USA and are 100% quality-guaranteed.
With a huge inventory of ready-to-customize products, we ship fast — with free ground shipping on orders over $250!