With a contemporary design, this old presentation tool takes on new meaning. Our Open-Top Sleeve is an ideal way to present up to 25 sheets of text-weight paper.
Available in four colors: kraft brown, black, natural white and dark gray
Made in USA of 30% post-consumer recycled 100-lb cover-weight paper
Package contains 3 pcs.
Contact us for bulk pricing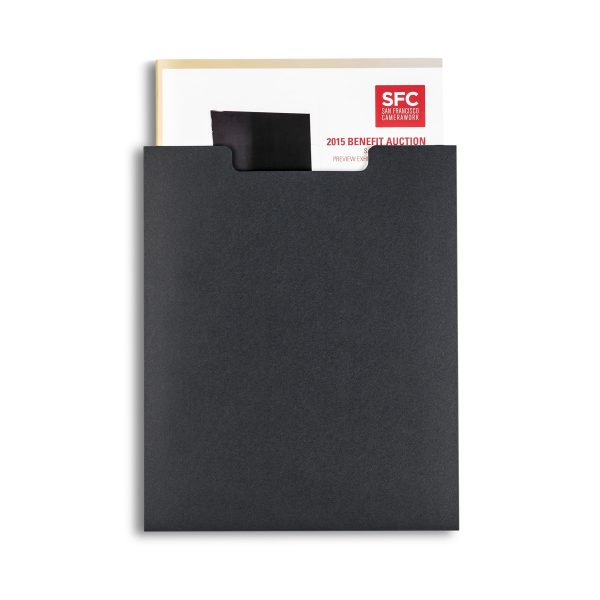 Open-Top Sleeves — Black / Portrait / 8.5 x 11
Product: 20033
This item is currently out of stock.
Will be available on 5/18/2018.
All of our products are made in the USA and are 100% quality-guaranteed.
With a huge inventory of ready-to-customize products, we ship fast — with free ground shipping on orders over $250!