A stylish and practical alternative to the office binder clip for binding up to 60 sheets of letter-weight paper, our Screwpost Fasteners are simple to use with a standard hole punch.
Post length: .375"
Made of plated steel and packed in metallic zip-closure bag.
Pack of 25 pcs.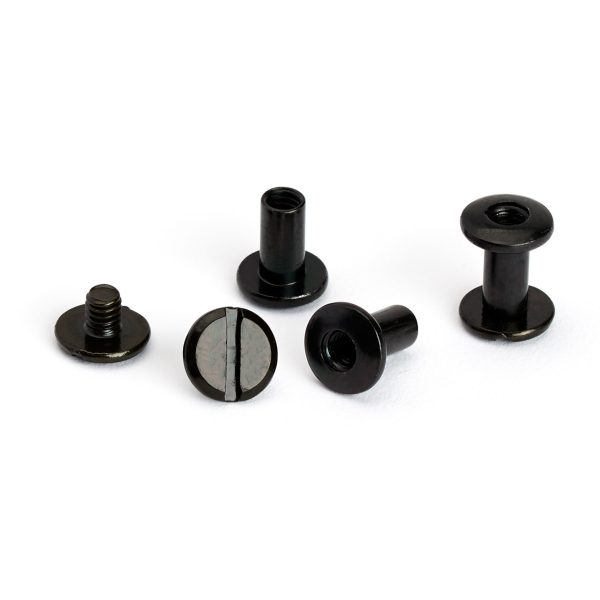 Screwpost Fasteners — Black
Product: 71833
Includes: 25 3/8" Posts & Screws
How fast can I get this?
Orders placed Mon-Fri by 2:00PM PDT ship the same day. Delivery time will depend on your location and selected shipping method.
All of our products are made in the USA and are 100% quality-guaranteed.
With a huge inventory of ready-to-customize products, we ship fast — with free ground shipping on orders over $250!